About Us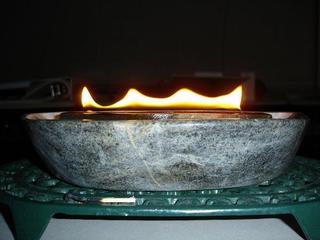 What is the Labrador Wellness Coalition?
We are a community based group of people from all over Labrador who are trying to promote health. We hope to reach every community in Labrador and work together to create a healthier region. We are working on establishing a Core Group in each community that can work in collaboration with many community agencies, local governments, local businesses and community volunteers. Each community Core Group can organize wellness events that are important to their communities. A work plan is developed annually to keep us on track and there are meetings bi-monthly to keep all members updated on what has happened and what is to come.
Our Vision: The bringing together of communities and individuals to create a healthier Labrador; mentally, physically, spiritually and emotionally.

Our Mission: To empower and support community members so that they can create opportunities to foster healthier lifestyles in their communities.

Our Purpose: To promote health and well being to individuals and groups throughout Labrador.

How can we help you?
Community Grants Program: to provide the means to carry out wellness activities. Some examples of wellness activities are walking clubs, cooking sessions, recycling programs, health fairs or whatever you think is best for your community.
Who can become a member?
Are you a community, group or individual with an interest in working to keep people healthy? If the answer is YES, then we need you to help us create a healthier Labrador!
Membership is
FREE
and has so many rewards!
Please fill in the
LRWC Membership Registration
Why Join?
Here's what we can offer you and your community:
Support and direction to Community groups and individuals

Provide and distribute resources Materials

Provide promotional items

Provide great networking opportunities - wonderful if you are new to the Wellness World in Labrador!

Plan, coordinate and deliver training workshops

Help with proposal writing

Link with Provincial Programs

Link with Professional resources

Receive our newsletters for updated Wellness information and ideas
Please contact any of the executive for more information (found on the Contact Us page)
.