Wellness Programs
Ticker Tom Provincial Program
The Go Healthy with Ticker Tom Program is a fun and interactive program designed to get healthy living messages to children and youth ages 6 – 12 enrolled in summer recreation programs. The goal of the program is to create awareness in children and youth of the key healthy living messages: eat healthy, be active, and stay smoke-free. The program is put into action with the help of Ticker Tom… a cat with some cool healthy living messages to share!
The Ticker Tom program can be integrated into your schedule in many different ways:
A Ticker Tom activity can be organized each day, once a week, or can be spontaneously added where it fits best
A theme week could be designated as Ticker Tom's Wellness Week
Each week could have one theme day based on Ticker Tom's healthy living messages: healthy eating, active living, and staying smoke-free
A celebration could be planned at the end of each week to celebrate what the children and youth have learned about healthy living
Ticker Tom's healthy living messages and activities could be incorporated throughout the entire summer recreation program.
Ticker Tom Resources
Facilitator's Guide and Activity Book
Tale of Ticker Tom poster
Tattoos and Stickers
Mascot outfit
Puppets *NEW*
To avail of these resources please contact:
Sondra Spearing
OR
Stephanie Almon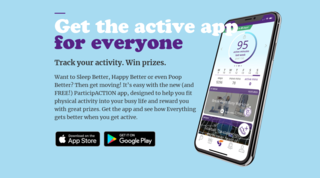 Active Spaces and Places Toolkits
Within each of these toolkits are a variety of articles, tip sheets, downloadable posters, movement guidelines, pre-written social media posts and additional information with links to supporting programs/initiatives that you can use to support increased physical activity and reduced sedentary living in our province. Separate copies of some of the sheets in PDF form can be found on Recreation NL's website (www.recreationnl.ca) to make it easier to share the information.
Active Spaces and Places School Toolkit
Active Spaces and Places Community Toolkit
Active Spaces and Places Work Toolkit